We are pretty sure this Northern California girldog has never seen anything like it.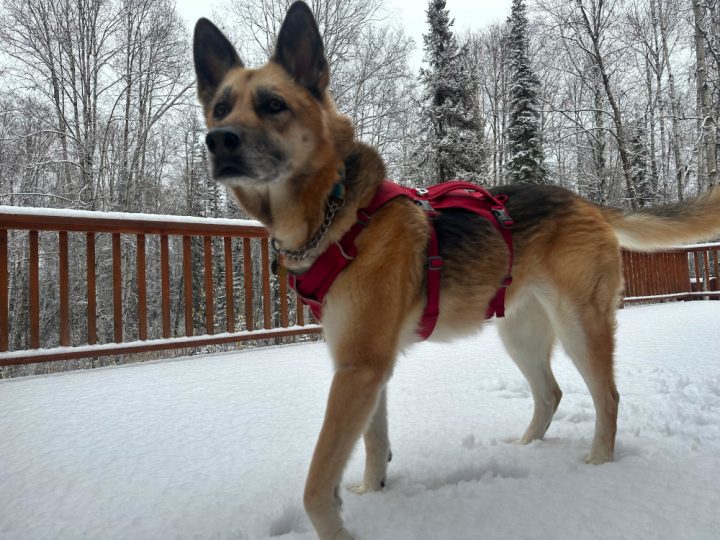 The white stuff rained down from the sky last week, surprising all of us. "What? Already?" we thought. All of us woke up to see a wintery wonderland in our yard.
Nellie was curious, and with her best brave German Shepherd attitude, went out on our deck to investigate.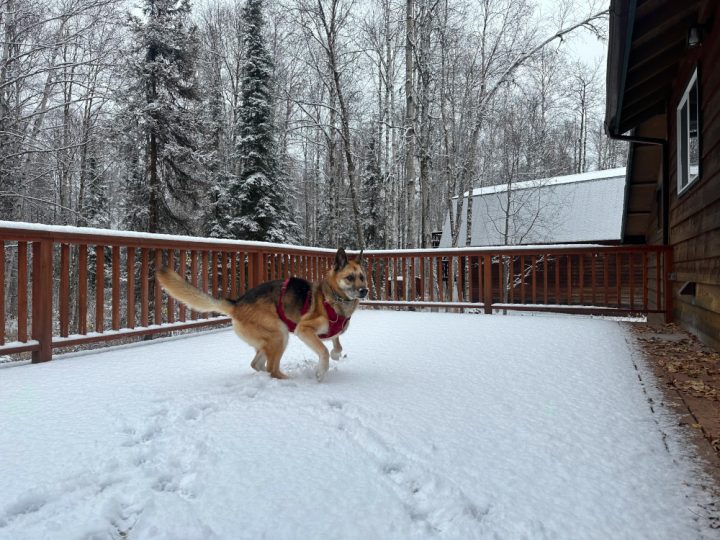 She LOVES the stuff! Only thing is, she tried eating it up too. Mouthfuls of it!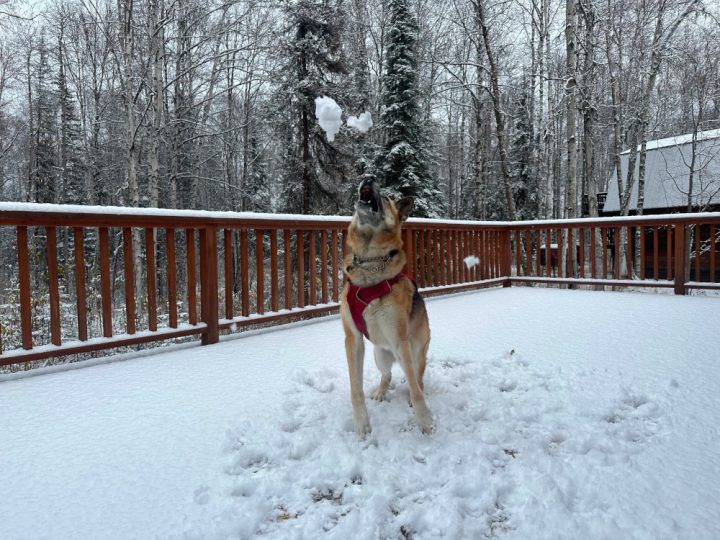 We remembered how Wyatt Ray did that when he saw snow. Well, he pretty much thought anything was edible. Once we took him to the Pacific Coast and he wouldn't stop eating sand. He started shoveling tons of it into his mouth and pooped sand for weeks!
We hope Nellie is more discerning. And we also hope the snow doesn't pose too much of a problem for her wonky leg and arthritis. That's something we will keep a close eye on this winter.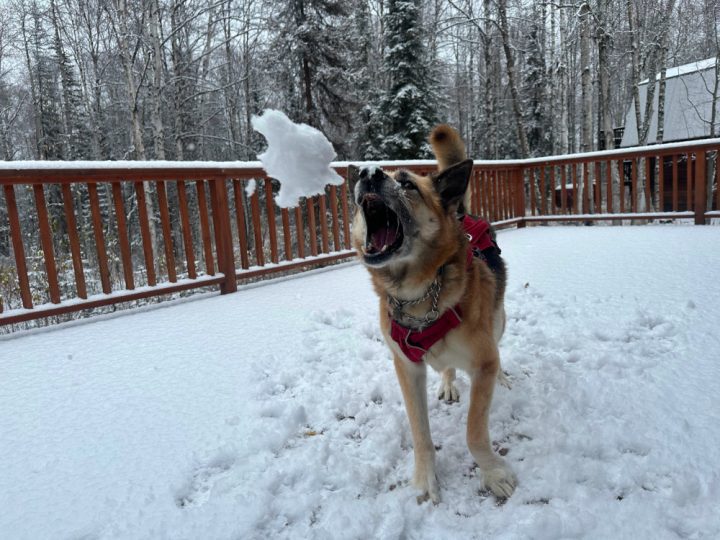 She had a blast though, and so did we. There's nothing like seeing a dog's reaction to snow, especially when they've probably never seen it before.
The snow stuck long enough to toss a few snowballs around. But it disappeared by the end of the afternoon. I can't say we were sad about that.
Nellie was bummed though, she wanted more playtime in the white stuff.
Don't worry Nellie, there is plenty more where that came from. Just you wait little Snow Princess!